Fire Officer 1 is a hybrid course that requires extensive on-line course work. Classroom sessions will be held at the
Read More »
The Online HazMat Refresher on the eLearning site will be down for yearly maintenance from 12/1/20 – 12/31/20.
Read More »
Call the Fire Academy Office @ (631) 924-6822 to schedule a Pump Test.
Read More »
The 2021 Suffolk County Fire Academy firehouse and field training applications are available at the Download Section of our website.
Read More »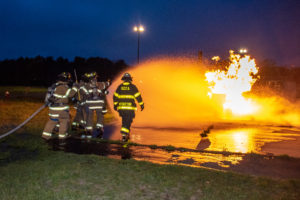 Archived News
Field training at the Fire Academy will start again on June 8, 2020. The number of firefighters allowed to attend
Read More »